First Breaking of the Siege
Our Historic First Voyage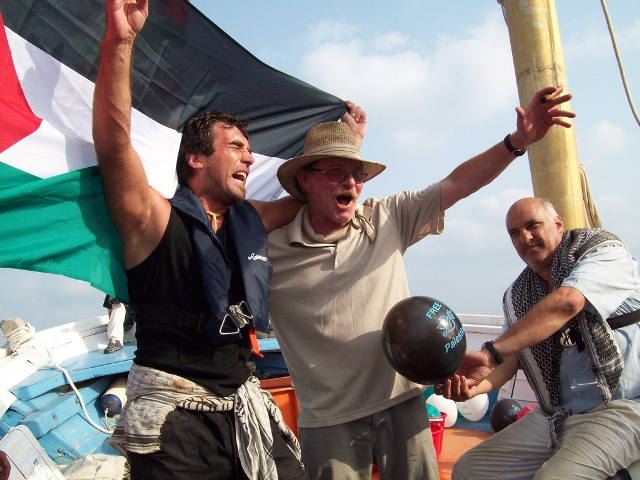 On August 23, 2008, 44 ordinary people from 17 different countries sailed from Cyprus to Gaza on two small wooden boats, the FREE GAZA and the LIBERTY. We did what our governments would not do - we broke the Siege of Gaza. The boats encountered rough seas and many of the passengers suffered from severe seasickness. At sea, we were tracked by Israeli naval vessels for over half of the journey, and the boats' navigation systems were jammed and interfered with. When our two boats arrived safely in Gaza on 23rd August after over 30 hours at sea, they were welcomed by tens of thousands of Palestinians lining the shore.

We stayed in Gaza for 6 days, visited hospitals and schools, and delivered donated hearing aids and medicines. During our stay the Free Gaza boat and several passengers accompanied Palestinian fishermen at sea. This accompaniment helped the fisherman fish in their own territorial waters without being assaulted by the Israeli navy for the first time in several years.

The boats left on 29th August, returning to Cyprus with 7 Palestinians. These included 5 family members who were reunited with the rest of this family in Cyprus, whom they had not seen for several years. Also on board was 15-year-old Saed and his father who were leaving to obtain medical treatment for Saed,  who lost his leg and was severely injured in an Israeli attack. They became the first Palestinians in modern history to freely leave their own country. For  the first time in over 40 years, international ships docked at Gaza Port. For the first time in over 60 years, Palestinians freely entered and exited their  own country.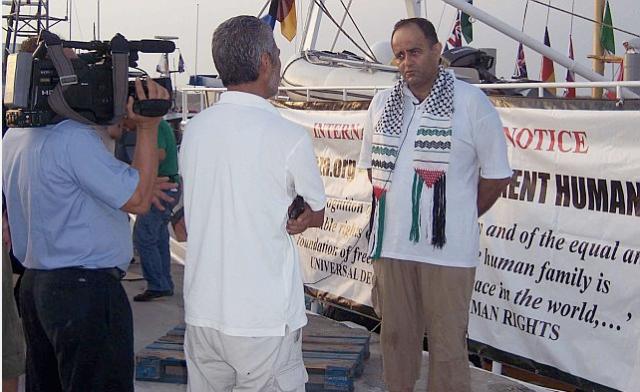 Ten passengers remained behind in Gaza, six of them on a long term basis, undertaking human rights work and forming the first international presence of the International Solidarity Movement since 2003.

In the words of Palestinian voyager, Musheir El-Farra, a human rights activist originally born and raised in Khan Younis in Gaza but currently living in Sheffield, UK: "For the first time in my life, I went to Gaza without being humiliated, without having to ask Israel for permission. We did it. We finally did it. And now others must join us and do it as well."