Free Gaza board member and attorney receives Venceremos" Award from the National Lawyers Guild.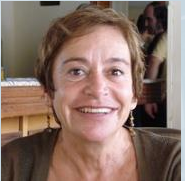 She is a global people's lawyer who has defended the marginalized and disposed, and communities under repression in the U.S., Palestine, North Africa and elsewhere. She practiced criminal law in the U.S. for many years as a public defender and later civil rights law, representing the interests of the class of state and county inmates at the New Jersey Office of Inmate Advocacy. Her commitment to the Guild's mission and the broader global social justice movement—anti-imperialist, anti-colonialist, and dare we say it, Marxist—is an example for us all.
Audrey has been an active member of the National Lawyers Guild for 30 years, is past co-chair of its Prisoners' Rights Committee and current (long-standing) co-chair of its Palestine Subcommittee. She also leads a balanced life as a wonderful mother and grandmother, and rather rabid sports fan, always open to the occasional wager.
http://www.nlg.org/convention/2016-nlg-honorees
---