The Third Breaking of the Siege
Parliamentary Delegation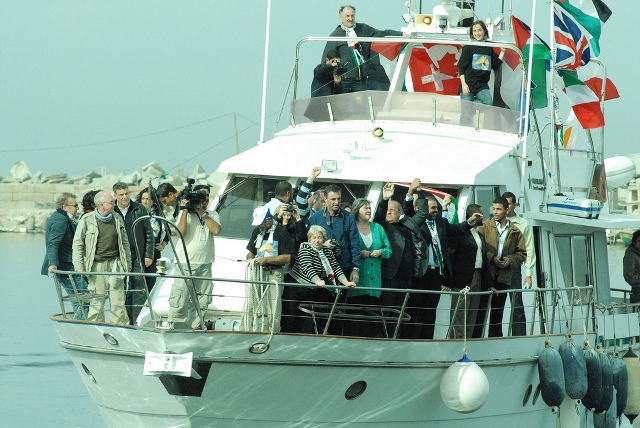 In November 2008, the DIGNITY made its second successful voyage to Gaza, carrying 24 Passengers. On this voyage, the Free Gaza Movement joined with the European Campaign to end the Siege to bring over a ton of medical supplies to Gaza, accompanied by 11 past and current European parliamentarians from England, Ireland, Scotland, Wales, Italy and Switzerland, including the Baroness Jenny Tonge, Lord Nazir Ahmad and Clare Short, the former British Secretary for International Development. They were part of a much larger group of 53 European parliamentarians who had been denied entry to the Gaza Strip earlier in November. Journalists from Al Jazeera, Haaretz and the Independent (UK newspaper) were also on board for a three day fact finding tour of the Gaza Strip. The passengers also included Eva Bartlett, a Canadian activist who remained in Gaza to increase the number of international human rights workers there.

In addition to delivering medicines, the parliamentarians toured hospitals, schools, agricultural centers, and Gaza's power plant, as well as meeting with their counterparts in the Palestinian Legislature.

The Dignity left Gaza on 10th November carrying an additional eight Palestinians for the return journey, including the secretary for the Independent Union for the Labour Leagues in Gaza. He came aboard the DIGNITY to speak to syndicates and university students in Spain, and encourage them to participate in breaking the siege on Gaza. Also on board were an elderly Palestinian couple. After suffering from a stroke in 2007, the husband was not allowed out for treatment through either Rafah or Erez. The couple had not seen their children since the siege began in 2006.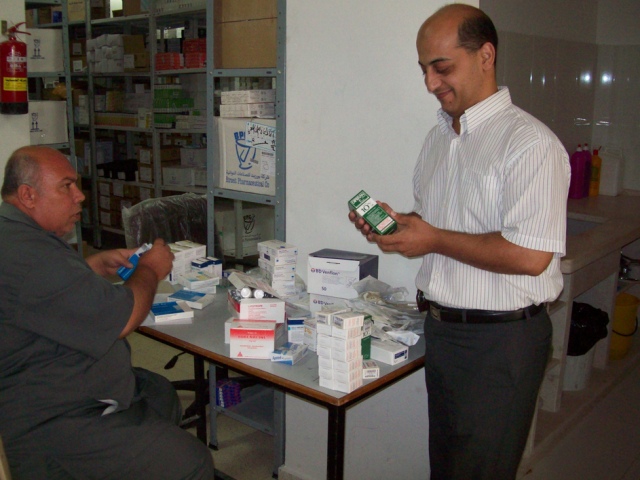 "We're thankful that we were able to deliver these badly needed medical supplies," said Dr. Arafat Shoukri, Chair of the European Campaign to End the Siege. "However, the unfortunate truth is that these supplies are only symbolic. Until the siege ends once and for all, innocent people will continue to unnecessarily suffer and even die."