The Second Breaking of the Siege
The DIGNITY's Maiden Voyage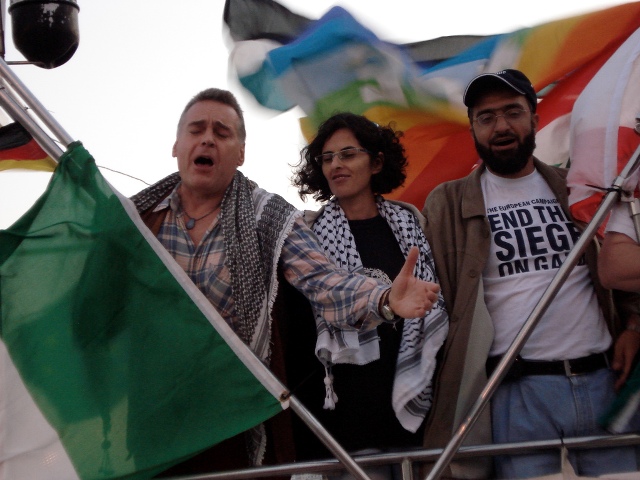 On October 28th, 2008, we made our second voyage to Gaza, this time aboard the DIGNITY, a new ship, better able to make the journey in the rough winter weather. Although Israeli warships trailed our small ship when we approached Gaza, they did not attempt to use force against us, and we were able to once again break through their blockade.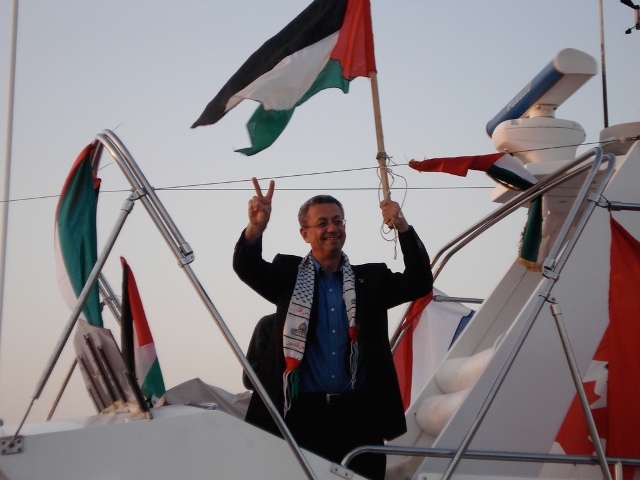 Aboard the Dignity were 27 doctors, lawyers, journalists, and human rights workers, representing 12 different countries. The passengers included Palestinian legislator Mustapha Barghouti, Nobel Laureate Mairead Maguire, and Italian opera singer Joe Fallisi – who delivered Gaza's first ever opera concert. The passengers also included Caoimhe Butterly, a renowned human rights worker who stayed on as the first Free Gaza co-ordinator, working alongside the Palestinian NGO Network and the Popular Committee Against the Siege, our partner organisations inside Gaza.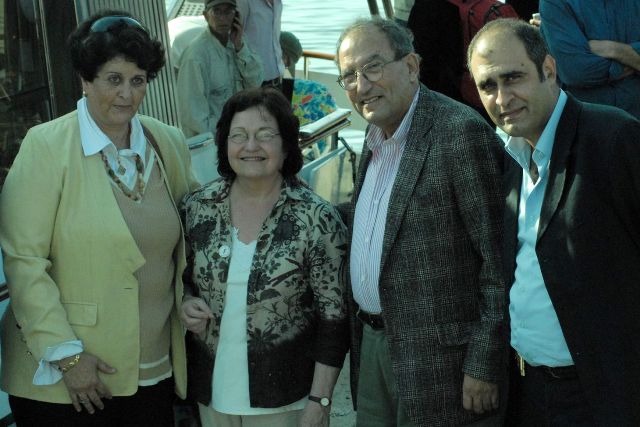 After watching the Dignity's arrival Fida Qishta, the local coordinator for the International Solidarity Movement (ISM) in the Gaza Strip, said "If Gaza is free then it's our right to invite whomsoever we wish to visit us. It's our land and it's our sea. Now more groups must come, not only by sea but also the crossings at Erez and Rafah must be opened as well. This second breaking of the siege means a lot, actually. It's the second time in two months that people have come to Gaza without Israel's permission, and that tells us that Gaza will be free."