The Fourth Breaking of the Siege
The "Students" Delegation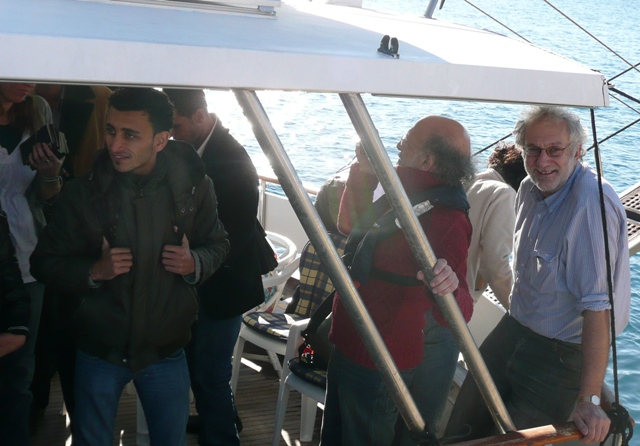 On December 8th 2008, the Free Gaza Movement sent in a "students" delegation, headed by professors Mike Cushman and Jonathon Rosenhead of the London School of Economics and BRICUP - the British Committee for Universities for Palestine. The delegation toured schools and universities in Gaza to assess the impact of the siege on education, and successfully brought out 11 Palestinian students who had been accepted to universities abroad, but were unable to exit Gaza due to the Israeli siege. They are just a handful of the over 700 Palestinian students who have visas to study at universities in Europe, but who have been forbidden to leave by Israel and Egypt, another example of the collective punishment on the civilian population of Gaza.

According to Rosenhead and Cushman, "As academics we are particularly pleased to be traveling on the Dignity on this mission to enable at least some of the hundreds of students trapped in Gaza by the Israeli siege to get out and take up their places at universities round the world. This siege is an affront to any idea of academic freedom or human rights. How can anyone justify preventing young people from fulfilling their potential and learning how to serve their community more fully?"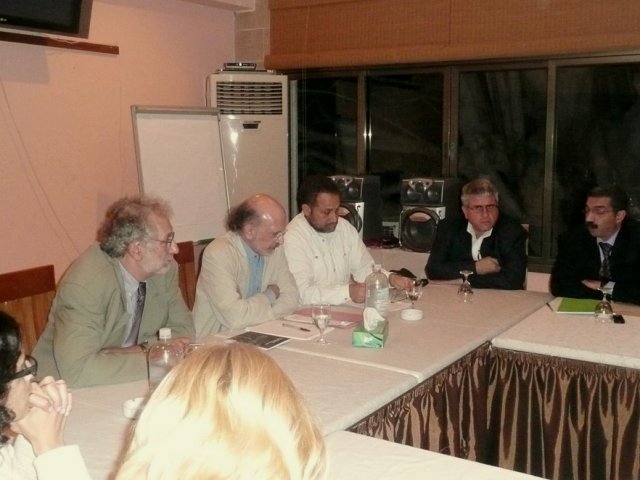 Also on board the DIGNITY on this voyage was a British surgeon, Dr. Sonia Robbins, travelling to Gaza to volunteer in local hospitals. Dr. Robbins had worked in Gaza previously but had been prevented from returning by the siege. The boat also carried a Palestinian who had been denied the right to see his family in Gaza for several years, international human rights workers, and journalists.

The Dignity carried a ton of medical supplies and high protein baby milk formula. Two human rights workers remained in Gaza to join the teams working there, including Ewa Jasiewicz, who joined Caoimhe Butterly as our co-coordinator on the ground in Gaza.